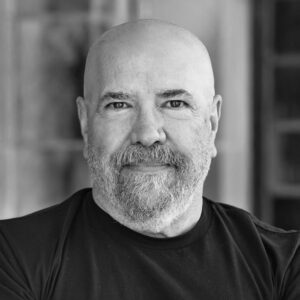 Len Niehoff is a law professor, practicing appellate and constitutional litigator, lifelong student of theology and lay minister, author, and poet.
Len serves as Professor from Practice at the University of Michigan Law School, where he teaches courses in Civil Procedure, Ethics, Evidence, First Amendment, Law & Theology, and Media Law. He has also taught short seminars on a wide variety of subjects, including appellate advocacy, the history of censorship, the Salem Witch Trials, and Shakespeare & the Law. He is the author of more than 100 articles in law reviews and professional journals, dozens of editorials in the popular media, and several books, including Free Speech: From Core Values to Current Debates (Cambridge University Press, 2022) (with Tom Sullivan). He has been quoted as a legal expert by many major media outlets, including the New York Times, the Washington Post, the Wall Street Journal, and National Public Radio.
In his practice, Len has represented a wide array of print, broadcast, and online media entities in libel, invasion of privacy, freedom of information, open meetings, and court access cases. He has served as legal counsel on journalism projects that have won major awards, including a Pulitzer Prize (The Detroit News) and a Peabody Award (Michigan Public Radio). He has also represented public and private universities in many high-profile matters. Most notably, he served on the team that represented the University of Michigan in its historic defense of its affirmative action policies, which led to the Supreme Court decisions in the Gratz and Grutter cases. He has also argued cases before various appellate courts across a broad range of fields, including constitutional law, commercial law, and tax law.
Len has done coursework at two seminaries and, while at Michigan, studied under two luminaries in the fields of theology and biblical scholarship: Hans Küng and David Noel Freedman. He has shared dozens of sermons with multiple congregations, officiated at weddings and memorial services, and led religious education courses. He currently serves as Lay Minister of Worship at the Suttons Bay Congregational Church.
In his spare time, Len writes poetry, cooks, builds things out of wood, tends a 100-year-old farmhouse and a fishing cottage, rides motorcycles, and spends as many hours as possible in the outdoors of northern Michigan. A third-degree black belt in Chung Do Kwan Tae Kwon Do, he volunteers as a martial arts teacher and self-defense instructor. Over the years, he has taught basic self-defense strategies to hundreds of women as fundraisers for a local domestic abuse shelter. He has also served on the charitable boards of the University Musical Society, the Michigan Theater Foundation, and the C.S. Mott Children's Hospital.
Len holds undergraduate and law degrees from the University of Michigan.
Read Len's profile featured in the Detroit Free Press from August 31, 2023 »